Wetter Landscaping, Inc., 2110 Wentz Church, Lansdale, PA 19446 • Email: wetterlandscaping@gmail.com • Phone: 215-661-1966
Business Hours: Monday - Friday: 8:00 am - 5:30 pm, Saturday: 9:00 am - 4:30 pm, Sunday: CLOSED
PA Licensed Contractor #059812
Visit our
Newsletter Archives
Click here to visit our Archives page where you'll find lawn and garden information you might have missed.

2110 Wentz Church Road
Lansdale, PA 19446
Email: wetterlandscaping@gmail.com • Phone: 215-661-1966
Business Hours:
Monday - Friday:
8:00 am - 5:30 pm,
Saturday: 9:00 am - 4:30 pm, Sunday: CLOSED
PA Licensed Contractor #059812
Referral Reminder
Don't forget about our Wetter Referral Program. For every new contracted customer you refer, you'll receive a free lawn cut. Just contact our office to make your referral or find out more information.
Mulch is the icing on the cake to any new landscape design, controlling weeds and offering a multitude of benefits to your garden flowers and plants. But before you put down mulch in your yard, there are some tasks that need to be completed. Below are 10 steps to prepare your landscape and flower beds for mulch.
1. Kill weeds in your landscape
Before adding mulch and embarking on your garden landscaping ideas, it's important to eliminate all unwanted plants and weed growth. Pulling up and removing unwanted plants is a simple and efficient natural weed killer. Another method for how to kill weeds is to spray them with an herbicide one to two weeks prior to mulching. This will allow the weeds to completely die. (Dead weeds are easier to pull up.)
2. Trim trees and bushes in your yard
It is best to trim nearby trees and bushes before mulching because of the debris they create.
Look Things Over and Make a Plan
By now you've probably taken a walk around your property and observed first hand any damage
and impacts from the winter season. Take stock of the situation and plan your projects for the
new season.  Check out the turf for dead spots that may need seeding, address areas where
poor drainage has caused your grass to thin, and check for structural problems with any of
your ornamentals.
The first steps to launching your spring offensive is make a good hit list of the things you'll want or need to do. Mulch, weed control products, pruning and equipment are good things to consider.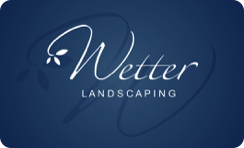 Pre-emergent weeding, 10 things to do before mulching and minimizing winter lawn damage
plus landscaping trends for 2018
10 helpful steps to take before you mulch
We Deliver Mulch
$36 per yard delivered (brown dyed)
$38 per yard delivered (black dyed)
Delivery within a
10 mile radius
of our shop. 

Diminish your winter lawn damage
Although we've had tons of snow, winter temperatures, wind and moisture will still take its toll on your lawn. When we look at our lawn in general, we don't see the thousands of individual grass plants. Some may be damaged and some may not. That's because there are a variety of ways a lawn can be damaged. Shade definitely hinders grass growth because the sun is needed for photosynthesis. In the winter months, shade covers different areas of your lawn than in the summer. Soil compaction damages root growth all year long, not just in winter. Poor drainage areas will also damage or even kill plants especially in winter months. Other factors including soil structure, air circulation and fungus diseases also can damage or even kill your grass plants.
Proactive solutions you or Wetter Landscaping can provide
While there is virtually no way to avoid these conditions in winter, you can mitigate some of their impacts in early spring with a couple important strategies. Wetter Landscaping offers these services or you can do them yourselves depending on how much time and effort you can invest.
• Aerate to help dry out the soil and promote fertilizer and water intake
• Thatch lightly to comb out dead grasses
• Seed and mulch to
◦ Provide new and improved grass varieties
◦ Increase the number of plants per unit of area
◦ Replace grass plants that may have died over the winter
Seed generally will not thrive where there is too much shade or where the soil has
become too compacted. To make matters more difficult, it is very hard to tell when
your soil has become compacted and that's why a professional is sometimes needed
to diagnose your lawn problems.
There are other remedies that can be employed and we would be glad to come out an do an assessement of what might be done to minimize your winter lawn damage.
Winning the war on weeds means pre-emergent weed applications
There is no debate that an early start will make the war on weeds less brutal. Our pre emergent weed applications will get you the best results and we have varying treatments for different types of lawns. Contrary to popular belief, pre-emergent weed killers don't destroy weeds and their seeds. They simply stop them from growing. Some seeds are known to last fifty years, so if the herbicide isn't applied each year, the weed will grow.
The big question for pre-emergent weed killers is when to apply them. Pre-emergent herbicides only work if they are applied to your lawn before the weed's growth period. But if applied too early, weather will dilute the herbicide and the weed will grow unencumbered. According to garden experts from many regions of the U.S., the two dates to remember are March 15 and September 15. Those are the two dates of the year around which pre-emergent fertilizers should be applied so that they activate before seasonal weeds make an appearance.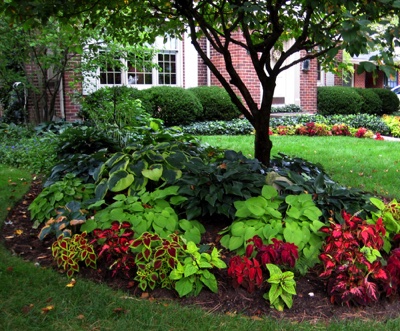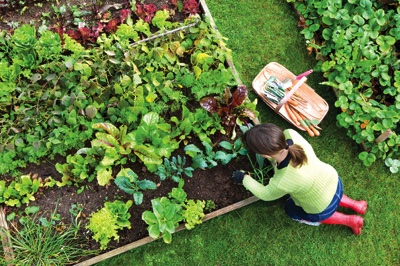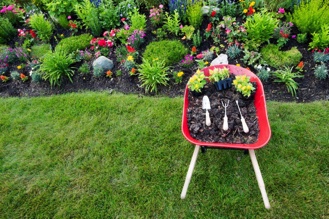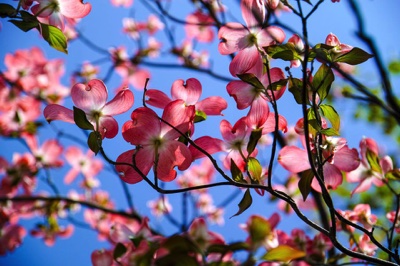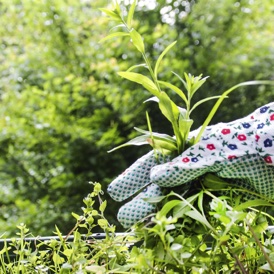 Get a Free Quote
for our "5 Step Lawn Fertilizing and Weed Control Program"
Call or email during business hours
Lawn Agreements
are now being mailed. Please mail back to our office as soon as possible.
3. Clean out your garden beds
Use a rake to remove dead leaves, weeds and trimmings. An adjustable rake is generally best for this task.
4. Cultivate your landscaping beds
After your beds have been cleaned, cultivate any compacted soil or mulch. A rototiller or hand cultivator will do the job. Cultivating will allow moisture and air to pass through the soil more easily.
5. Edge landscape beds before adding garden mulch
Creating a clean edge really enhances your landscape and gives it a professional look. An edging shovel or power edger can be used to create your edge. Try using a garden hose as a guide to create flowing curves.
6. Before you mulch your landscape, rake the area smooth
Using a stiff rake, such as a mud rake, smooth out all the surfaces to be mulched. Otherwise, your mulched flower beds or mulched areas around trees will look lumpy.
7. Apply a pre-emergent to prevent weeds
Apply a pre-emergent, such as Preen, to prevent germination of weed seeds. A second application, after the mulch has been installed, can add protection from weed seeds that may germinate into the mulch.
8. It's time to mulch your landscape and flower beds
Using your hands or a rake, apply new mulch over the existing cultivated mulch or soil. Most experts suggest a layer of mulch 2 inches (but no more than 3) thick. When mulching around trees and woody, stemmed plants, keep the mulch away from the base. When you're finished mulching, water to moisturize mulch and help it settle into place.
9. Mulch maintenance
Once a month or so, check your mulch for compaction. If compacted, use a garden claw, rake or cultivator to loosen (scratch) it. This will allow water and air to pass, which helps prevent the growth of fungus and restores its appearance.
10. Address fungus in garden mulch right away
If fungus is present, remove it and the surrounding mulch. Rake existing mulch to cover the area, and then water thoroughly. Fungus is a sure sign that your garden mulch is compacted and your beds have dehydrated. Cultivation and watering will be necessary.
The National Association of Landscape Professionals (NALP) recently
announced its official list of the 2018 top landscape trends.
For 2018, NALP predicts that the following five trends will influence the green industry:
Climate-cognizant landscaping
NALP notes that with unpredictable weather patterns comes the need for landscape enhancements that can withstand extreme conditions and allow spaces to be enjoyed, whether it's unseasonably warm or cold.
You never know when the unexpected will arrive, so more and more landscapes are now being planned with just that thought in mind. Many feature pergolas with retractable canopies that can offer shelter for outdoor areas in wind, snow and rain. Others may feature outdoor patio heaters for those chilly nights, and hardier hardscape materials are used to handle the drastically fluctuating temperatures.
Experimental landscape design
Nowadays, landscapes are creatively and thoughtfully built for living, playing and working, and they greatly contribute to bringing together function and form for a quality outdoor experience.
When it comes to residential landscapes, many feature designated areas for cooking, relaxing, dining and doing outdoor work. These are typically adorned with fully integrated outdoor lighting and audio/visual systems for a multisensory and multiuse experience, day or night.
Office landscapes also more frequently feature walking and bike paths, gardens or dining areas to enhance the experience of the employees. In both residential and commercial landscapes, NALP says the experience typically begins at the entrance with design elements, plantings and an eye-catching lawn making visitors feel welcome and awed.
Plants in playful colors and patterns
Since Pantone recently chose Ultra Violet as the 2018 Color of the Year, there's no doubt that this pop of color will be incorporated into more landscapes, while still playing up the simple elegance of the greenery that was all the rage in 2017.
NALP believes that this color of the year will prove to be an influencer on the interior and exterior design, and landscape professionals are expected to integrate more violets, verbena, clematis, iris and other purple flowers into landscapes.
NALP says that "patterned" plants are also getting some time in the garden spotlight this year since these plants are unique and revered for their intricate details, such as brightly colored veins and striped leaves.
Emphasis on water management and conservation
Sustainability has proven to be a buzzword in the green industry over the past few years, and NALP says that for 2018, it's proving to be more than just a trend.
The organization says that sustainability influences how landscapes are created and maintained now and in the years to come. Particularly, NALP says the integration of eco-friendly watering practices are expected to continue taking off this year, which includes the use of plants native to a region (which generally uses less water), smarter irrigation technology and xeriscaping (planning a landscape to use low-water-use plants).
Enhanced equipment and technology
When it comes to the latest yard tools on the market, NALP says the ideas of ease of use and storage, along with incorporating more eco-friendly innovations, are major focuses.
Many pieces of equipment such as lawn mowers, leaf blowers and the like feature low or no emissions, are battery-powered and are quieter. There are many garden tools that are also designed to stack or fold to fit in a shed or garage space.
Along with these ideas, NALP reports that professionals are also integrating more technology into landscape planning, such as 3D modeling, drones and mobile apps.
Excerpted from Total Lawn Care
Interesting reading for landscaping buffs: