Summer maintenance starts with a beautiful lawn
Wetter Landscaping, Inc., 2110 Wentz Church, Lansdale, PA 19446 • Email: wetterlandscaping@gmail.com • Phone: 215-661-1966
Business Hours: Monday - Friday: 8:00 am - 5:30 pm, Saturday: 9:00 am - 4:30 pm, Sunday: CLOSED
PA Licensed Contractor #059812
2110 Wentz Church Road
Lansdale, PA 19446
Email: wetterlandscaping@gmail.com • Phone: 215-661-1966
Business Hours:
Monday - Friday:
8:00 am - 5:30 pm,
Saturday: 9:00 am - 4:30 pm, Sunday: CLOSED
PA Licensed Contractor #059812
Referral Reminder
Don't forget about our Wetter Referral Program. For every new contracted customer you refer, you'll receive a free lawn cut. Just contact our office to make your referral or find out more information.
Summer maintenance starts with a beautiful lawn
We Deliver Mulch
$36 per yard delivered (brown dyed)
$38 per yard delivered (black dyed)
Delivery within a
10 mile radius
of our shop. 
Get a Free Quote
for our "5 Step Lawn Fertilizing and Weed Control Program"
Call or email during business hours
If spring lawn care is about getting your lawn healthy and green, summer lawn care is about KEEPING it healthy while temperatures soar and rainfall becomes a fleeting memory. It's also about maintaining a lawn that can withstand all the barbecues, games, parties, and running feet that summer has to offer. Here are some tips for keeping your lawn in shape over those long, hot days of summer.
About Summer Lawns
Lawns need at least one inch of water per week, and more when the heat is severe. Use a rain gauge or straight-sided can to keep track of the amount of water received from rainfall and irrigation.
Many people think the summer months mean water frequently – but the way you water is more important than the frequency with which you water. Grass and plants are resilient and have mechanisms that help them deal with summer heat. For instance, grass may go dormant and look brown during times of drought, but, if it is well cared for, it may return to normal when there is adequate moisture. Efficient tips for watering include:
Water your plants less often, but deeply.
• Water in the early morning or evening hours so the sun and heat don't steal moisture from your plants. Ideally, grass should get at least one inch of water per week.
• Use drip irrigation instead of sprinklers and hoses. Drip irrigation waters plants slowly so the water doesn't run off or evaporate.
• By summer, many lawns begin to show signs of wear, especially in a few popular pathways. Consider installing stepping stones to minimize damage to your grass, and try to minimize traffic on dormant, brittle lawns.
Dormant or drought-stressed summer lawns can be more susceptible to insect infestations, such as chinch bugs, cutworms, armyworms, sod webworms, fire ants, fleas, and mosquitoes. Minor infestations often take care of themselves, but severe problems may require attention.
Summer is also the time for fungal diseases, such as powdery mildew and brown patch. Apply fungicide if needed, and avoid watering in the evening to keep nighttime moisture at a minimum.
Grubs will begin hatching in your lawn over the summer. If grubs typically cause problems in your lawn, you can begin applying grub control around midsummer.
Mowing needs some summer adjustments
• Raise your mower blade in the summer. Taller grass is more drought-tolerant, grows deeper roots, and helps shade the earth to prevent weed seeds from germinating. Cool-season grasses should be mowed at 3"- 4" during the summer, or as high as your blade will go, while warm-season grasses should be mowed at 2"- 3".
• Mulching grass clippings helps keep moisture levels steady.
• Mow regularly, to prevent cutting more than 1/3 of the grass blade at a time. This keeps your grass healthier and prevents the clippings from smothering the grass.
If you are going through a drought and the weather is very dry, you shouldn't be cutting your grass at all. This adds unnecessary stress to the grass during a time when it's already scarcely growing. If you walk on your grass and can still see your footprints an hour or two later, it is probably too dry to mow.
Trimming is winning when it comes to avoiding trouble
Check your trees for dead hanging limbs that you might need to cut away. Thunderstorms are frequent during the summer and tree limbs can do a great deal of damage. Also, prune any plants that might interfere with your AC condenser and trim bushes that might be too close to the house.
Trim any bushes. If left untrimmed, they can trap moisture and they invite termites. Keeping bushes trimmed can also eliminate potential hiding places for burglars or other unwanted visitors.
Vines come from the ground and grow on the house. Creepy crawlies come from the ground, too, and they can use those vines to get into your house. Vines also trap moisture against the house and they can eat away the mortar in between your bricks, jeopardizing the stability of your exterior walls.
So, while vines might be pretty they are not good for your house and you should trim them back regularly. If you really want to keep the vines hanging around, here's a tip — install a garden trellis next to your house. They come in a variety of sizes and they keep vines away from your foundation.
Don't forget the potted plants
Many people add potted flowers and herbs to their outdoor living spaces in the summer months. If doing so, protect your investment and enjoy them fully by watering potted plants regularly, add mulch to pots to help retain moisture and place them in spots where they will get shade during the day.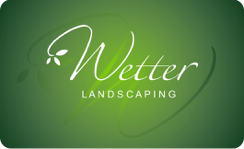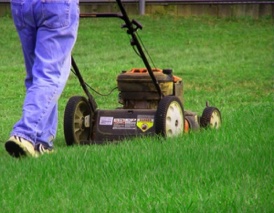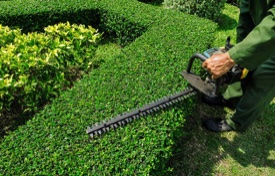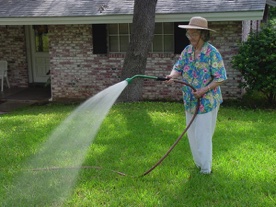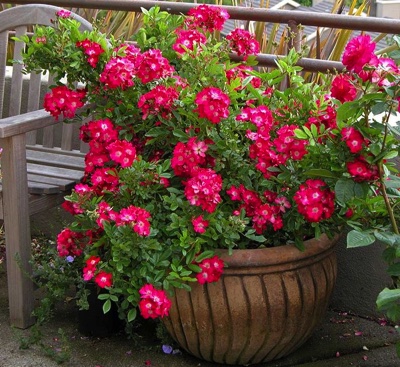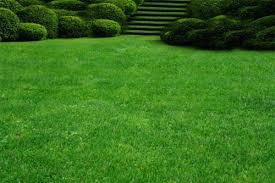 BEWARE OF THE SPOTTED LANTERNFLY!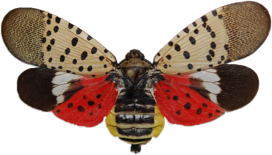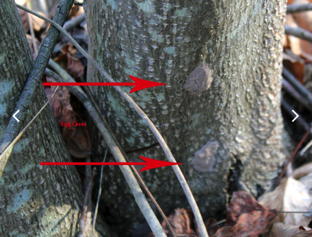 If you think you might be affected, call us immediately to discuss our remedial program and inspection procedures.
The commonwealth of Pennsylvania has an insect problem that's reaching crisis levels. Its name is the spotted lanternfly and if you're seeing strange damage to your trees,
you might be at risk. In February 2018, the USDA officially declared war on the spotted lanternfly, giving Pennsylvania $17.5 million to fight the invasive species.The spotted lanternfly is about an inch long, boasting peacock-like spotted outer wings and jarringly bright, red and black inner wings. Despite those showy appendages, it's not good at flying and instead prefers to hop. Native to Vietnam, China, and India, it has become a major invasive species in the two places it has managed to travel to: South Korea and Pennsylvania.

Visit our
Newsletter Archives
Click here to visit our Archives page where you'll find lawn and garden information you might have missed.