Thank you for excellent service!
R.B Lansdale, PA
~
Thank you for your excellent work all summer!
R.C Gwynedd Valley, PA
~
We are Very Pleased with the new patio, it is beautiful and exceeds our expectations. It was
a pleasure working with such a
professional and competent crew. 
J.B. East Norriton, PA
~
It's been a long time coming, but we finally had our walkway installed. I highly recommend Wetter Landscaping! They were very professional, easy to work with, and
did an amazing job!
J.C. Worcester, PA
~
Thanks so much for your donation and
efforts with out garden. It will be enjoyed
for years to come!
Play & Learn, Lansdale, PA.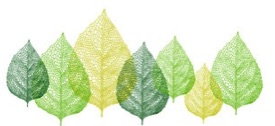 Wetter Landscaping, Inc., 2110 Wentz Church, Lansdale, PA 19446 • Email: wetterlandscaping@yahoo.com • Phone: 215-661-1966
Business Hours: Monday - Friday: 8:00 am - 5:30 pm, Saturday: 9:00 am - 4:30 pm, Sunday: CLOSED
PA Licensed Contractor #059812