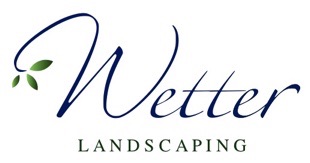 DESIGN • BUILD • MAINTAIN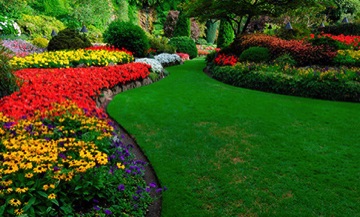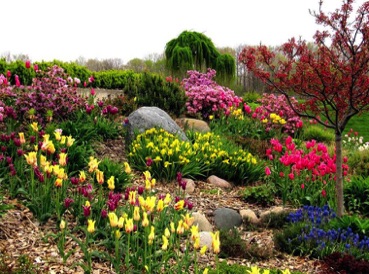 Because your home is your largest investment, you don't want to shortchange your landscaping strategy any more than you want your money in a bad bank. Wetter Landscaping respects the importance of this and places a high priroity on doing what is best for you and your landscaping plan. From the simplest bed fix-up to a comprehensive landscaping plan, together with our well-trained staff, we walk you through whatevrer design needs to be executed. We'll take great pride in completing the project and you'll be proud everytime you walk your propety or look out your window.
Wetter Landscaping offers a wide variety of landscape services:
• Spring/Fall clean ups
• Mulching
• ResidentialLawn Mowing
• Fertilization / Weed Control Program
• Irrigation Installation and seasonal maintenance
• Landscape Management Programs
Wetter Landscaping's professional lawn care team leaves no stone unturned to insure your lawn and property looks its very best. The right training and the right equipment is key for every project. We don't sweat the details, we embrace them. Our staff are trained to constantly change mowing/striping directions weekly therefore not to cause tire rutting in the turf. String trimming is done around the entire property with the greatest of care to avoid damage. When mowing is complete, shrub beds, walkways, driveways, and even the playground equipment are blown clear of lawn trimmings.
After working all week, getting up the energy and finding the hour or two it takes to mow your own lawn can be anything from a nuisance to a nightmare. But our reasonable rates and thorough lawn services allow you to kick back and enjoy your family and friends all the time. Get rid of "mowing anxiety" with Wetter landscaping where our motto is "let our family allow you to enjoy more time with your family."
We also offer neighborhood discounts so be sure to inquire.
• Fence Install
• Seasonal Flower Programs/Installation
• Shrub trimming
• Tree Care
• Fall leaf removal
• Redesign Projects
• Unqiue or special projects too. Just ask.
Wetter Landscaping, Inc., 2110 Wentz Church, Lansdale, PA 19446 • Email: wetterlandscaping@yahoo.com • Phone: 215-661-1966
Business Hours: Monday - Friday: 8:00 am - 5:30 pm, Saturday: 9:00 am - 4:30 pm, Sunday: CLOSED
PA Licensed Contractor #059812